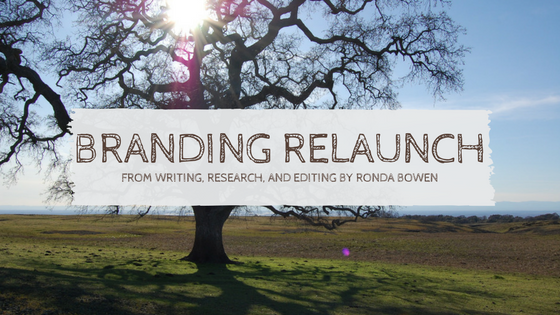 You may have noticed that things are looking a lot different around here. It was time for some spring cleaning, and it was most definitely time to update the look and feel of the blog.  I've been holding off on posting updates until I could finally say "It's done."
Last month marked the ninth anniversary of starting my journey as an editorial consultant. In nine years, I've met and worked with some phenomenal people. I've interviewed some inspiring figures – Michelle May, Mark Victor Hanson, Barbara Taylor Bradford, to name a few. I've written thousands of articles on all sorts of topics – both with byline and without. I've edited many articles, dissertations, and books. I've also ghostwritten a novel. I've co-authored a book on success, set to be re-published in its second edition soon. It's been a great ride.
The Journey is Just Beginning
I truly love what I do. I help those who do not have the time to write, those who need a boost when it comes to their written work, and those who don't know where to start when it comes to researching a topic. And as life has been a bit of a winding journey in these nine years, I like where it's led. I have a lot of goals for the coming years, and I'm looking forward to continuing to help those in need of my services. I serve individuals, students, and businesses and will continue to do so.
Added Services
Social media and blogging aren't going anywhere soon, but many business owners can't find the time to keep up regular blogs, and many don't have the time to manage social media to the extent necessary to build a following that converts. This year, I am officially adding social media management and blog management to the host of services I offer my clients. You can read more about the services offered here, and schedule a free half-hour social media or blogging consultation.  
I am also adding editorial consulting services. If you need an extra push to get started with your own writing projects, I can help you. I am here to teach you what has – and hasn't – worked in the time I have been running my editorial consulting business.
This Blog
I've got some great stuff to share with you on this blog. I have more information about how to conduct research, best practices for getting engagement on social media, and information about creating content your audience will love.
I would love to learn more about what types of blog posts you would most like to read. Please post what you'd love to learn about in the comments section.