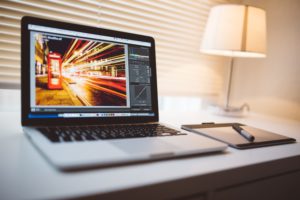 An editorial consultant is someone who specializes in assisting others with their writing and editing needs. What makes me special is that I can also help with background research when necessary. Whether you are looking for an editorial consultant in Wichita or you need someone to provide content for your company newsletter, assemble your quarterly sales report, maintain your blog, or put together a white paper, I am available to help. I offer numerous writing, research, and editing services, tailored to your needs. Whether you are an individual looking to finally finish your novel, a student looking for editing help on a research paper, or a business wishing to boost your sales, I have services to suit your needs.
---
---
Ghostwriting books
Ghostwriting blog articles
Providing website content
Writing newsletter articles
Writing brochures
Writing press releases
Writing business plans
Writing blog plans
Writing advertorials
Writing white papers
Managing content marketing
Managing social media marketing
Background research
Blog keywords
Interviews
Interview transcripts
Thesis and dissertation editing
Developmental feedback
Grant and funding research
Market research
Organization and cause research
Note: I will not violate academic integrity policies.
Developmental editing
Proofreading
Content editing
Formatting
Fact-checking
Editorial analysis
Book doctoring
Formatting and typing
Bibliographic editing
Indexing
Magazine and book proofing
Book/authorship coaching
---
---
In addition to serving local clients in Wichita, I have served a number of global clients. My office is equipped for effective remote consulting. Whether you are in California, New York, Austria, India, or Japan, my editorial consulting services can help you make the impression you want. Have a better shot at attracting the readers, customers, clients, or publishing company you want.
Hire an Editorial Consultant in Wichita Today!
For more information about the services I offer, a quote on editorial consulting services, or to hire an editorial consultant in Wichita, contact me at rbowen@writingresearchediting.com.