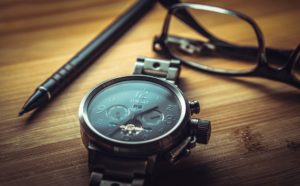 You know you should be posting regularly on the company blog, but that's just one more responsibility in a mounting pile of tasks. Rather than fret about how you will get it all done, consider outsourcing your blogging work to a freelance writer. Not only will this save you time, but you will be allowing a professional specializing in freelance writing to help your company out. This frees you up for the tasks you enjoy.
Hire a Freelance Writer Today
You'll be impressed with all the tasks that you can complete when you have a writer helping you. Not only will you be able to get that newsletter out on time, but the content will be professional and well-researched. Do you have a million ideas for white papers, but no time to write them? You can stop fretting. When you hire someone like me, you can send over your ideas or outlines, and I can put them into words that your company can benefit from.
The Advantage of Hiring a Former Academic
I have nearly 10 years of experience writing for clients, but one of the biggest advantages I bring to the table is my ability to research and vet resources. I am committed to providing content that is factual, timely, and well-written. I have spent a lot of time learning how to separate the wheat from the chaff when it comes to source material, and I know how to analyze and assemble researched material into content audiences can relate to. Whether I need to write for the average person or the expert, I can adjust my style to avoid technical jargon and speak to the target market.
Don't hire someone who will regurgitate the competitor's content and sales material! Hire someone who will provide you with the original content your company deserves!
The Freelance Writing Services I Offer My Clients
Ghostwriting
Ghost blogging
Blog post creation
Blog management
Social media management
Content creation
White paper creation
Advertorials
Social media and content coaching
Article writing
Newsletter writing
Press releases
Catalog copy
Annual or quarterly reports
Book
Booklet
Biography
Sales letters
Company history
Email marketing
Blog plan
Business plan
Online ad
Postcard
Proposal
Training manuals
Instruction design
PowerPoint Presentation
Much more