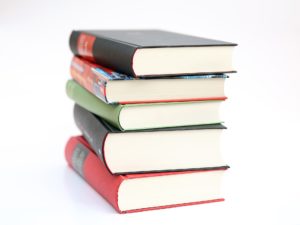 The first step in producing a quality writing project is obtaining quality research. Without valid fact-checked sources and quality reference materials, it is difficult to achieve your content goals – whether you're using background information for a business plan or to write your town's history. I offer a variety of research services to help my clients get the information they need to complete their projects.
Why Offer Research Services?
I know that sometimes the biggest barrier to starting a new business or completing your novel is the amount of background research that can go into such large projects. Whether you're trying to learn more about the nonprofit organizations in your community to put together a local event or you want to make sure that all of the sources you used in your dissertation are cited properly, I can help. I enjoy the research process; for me it is like treasure hunting. Why not trust your background material needs to someone with over 24 years of experience looking beyond the headlines?
What is a Research Consultant?
A research consultant assists with gathering data and information. As a research assistant in graduate school, I aided in the organization of reference material, precis writing to summarize complex works, and creation of a database to maintain accurate records of what reference works had been gathered, and which reference works would be useful to the professor I served.
Vetting materials is also an important part of providing quality research materials. I know how to determine whether a given source has bias and whether the information contained within the source is accurate and relevant. When you hire me to gather reference materials, you can be assured that Wikipedia will not make its way into the bibliography.
Research Services I Offer Include:
Organizing research and resources
Performing targeted searches and providing specialized reports
Helping initiate research projects
Providing needed research material
Formatting assistance (MLA, APA, CMS)
Editing a thesis or dissertation
Academic coaching
Encyclopedia entries
Organizing instructional materials
Fact Checking
More
What I can not do is write your class paper, thesis, or dissertation. I will, however,  work within the bounds of academic integrity policies when it comes to student clients.