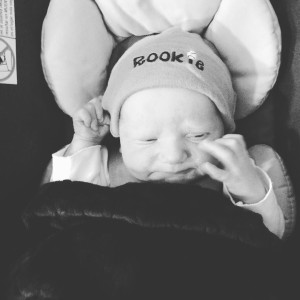 Yes, I'm a few days late with my New Year's greeting, but I'm happy to say that I'm looking forward to everything that 2016 has to offer! Our new little guy is here, born last month making our family of four a family of five, and I'm ready to take on clients part time. If you or someone you know needs writing, research, or editing help, don't hesitate to give me a call or send an email to rondabowen@writingresearchediting.com.
If you haven't had a chance to already, please check out the GoFundMe campaign for J.B. Dondolo's Hospital Hope project. We're trying to get a new water system put in there.
The new issue of Equanimity Magazine is out. Read about Teen Wolf's Cory Saintgnue, the Peanuts Movie's Rebecca Bloom, and Ben Lecomte's coming journey across the Pacific Ocean.
I've been guest posting about sewing over at BWD Fabrics. Be sure to check their site out if you're interested in sewing and crafts.
I've completed some more content writing for company websites including Mason's Small Engine Repair and Cumberland Ace Hardware.
I edited a client's abstract for a philosophy journal submission.
I'm looking forward to helping you make your dreams come true in 2016! How can I help you do it? Contact me today to get started on your project.