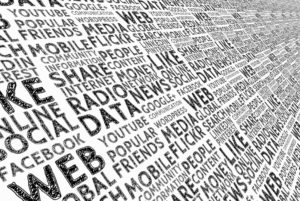 In addition to writing, research, and editing services, I offer a number of other beneficial services to my clients. These services include: social media management, blog and content management, and editorial coaching.
Social Media Management
Social media can be overwhelming. Not only does trying to keep up with social media management take time, but it also requires a certain set of skills. I can help you manage your social media accounts, schedule appropriate content, increase engagement, and build a following. If your Twitter account has been silent for far too long, it may be time to outsource social media account management.
Blog and Content Management
In addition to providing companies with blog posts, I can also manage your blog and content management system. If you're tired of coordinating posts, coming up with topics, editing blogger contributions, etc., let me take over. I will make sure that your blog posts are consistent and professional. Consistent blogging and content marketing are key to an overall marketing strategy for any business. Don't have a blog? I can plan and start one for your business.
Editorial Coaching Services
Do you want to start publishing your work? Do you need someone in the sidelines bugging you to finish your novel? I offer clients the opportunity for 1-on-1 editorial coaching. Finish that project, submit your work, learn how to create and monetize a blog. I am here to help you.
If you could benefit from any of these services, be sure you contact me today for a FREE 1/2 hour consultation. Let's talk about your goals and the projects you have in mind. Following our consultation, I will send you a proposal with a quote on my services.